Free shipping to the lower 48 U.S. States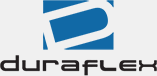 1995-2002 Pontiac Sunfire 2DR Duraflex Bomber Rear Bumper Cover - 1 Piece (S)
$

430.00


Price: $

240.00
Installation Difficulty: Medium
Trim: 2DR
Material: FRP (Fiberglass Reinforced Plastics)
Part Number: 101673
Product Description:
1995-2002 Pontiac Sunfire 2DR Duraflex Bomber Rear Bumper Cover - 1 Piece (S)
Note: All Overstock products are sold on a first come, first serve basis. Overstock products are sold as is, and all sales are final. Overstock products may not be returned or exchanged.
Fits the following models: Fits All Coupe Models, Base Model, SE Coupe, GT Coupe

Valued Pricing
Offering the best value.

Free shipping
to the lower 48 U.S. States.

Star Customer Service
Dedicated team at your side.