Free shipping to the lower 48 U.S. States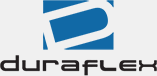 2020-2021 Chevrolet Corvette C8 Duraflex Gran Veloce Wicker Bill Rear Wing Spoiler - 1 Piece
$

901.00


Price: $

722.00
Installation Difficulty:
Trim:
Material: FRP (Fiberglass Reinforced Plastics)
Part Number: 116837
Product Description:
2020-2021 Chevrolet Corvette C8 Duraflex Gran Veloce Wicker Bill Rear Wing Spoiler - 1 Piece

Valued Pricing
Offering the best value.

Free shipping
to the lower 48 U.S. States.

Star Customer Service
Dedicated team at your side.