Free shipping to the lower 48 U.S. States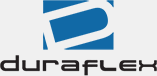 2014-2019 Chevrolet Corvette C7 Duraflex Gran Veloce Wide Body Kit - 8 Piece
$

4,549.00


Price: $

3,818.89
Installation Difficulty: Medium
Trim: ALL
Material: FRP (Fiberglass Reinforced Plastics)
Part Number: 112500
Product Description:
2014-2019 Chevrolet Corvette C7 Duraflex Gran Veloce Wide Body Kit - 8 Piece - Includes Gran Veloce Front Bumper (112424), Gran Veloce Wide Body Side Skirts (112430), Gran Veloce Wide Body Front Fender Flares (112431), Gran Veloce Wide Body Rear Fender Flares (112432), Gran Veloce Rear Diffuser (112426)
Designed and developed at our headquarters in Fullerton, California, the Gran Veloce Wide Body Kit brings world class styling to a true American icon. C7 Corvette owners looking for a more aggressive stance that accentuates the car's already head-turning lines can now upgrade their aero with one of the biggest names in the industry. The Gran Veloce fender flares increase the Corvette's width by 3" at each front fender and 4" at each rear fender, allowing for a wider wheel and tire package.
Fits the following models: Fits All Models

Valued Pricing
Offering the best value.

Free shipping
to the lower 48 U.S. States.

Star Customer Service
Dedicated team at your side.