Free shipping to the lower 48 U.S. States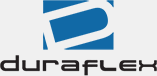 2011-2018 Volkswagen Jetta Duraflex KTV Wide Body Kit - 13 Piece
$

2,259.00


Price: $

1,698.47
Installation Difficulty: Medium
Trim: ALL
Material: FRP (Fiberglass Reinforced Plastics)
Part Number: 118001
Product Description:
2011-2018 Volkswagen Jetta Duraflex KTV Wide Body Kit - 13 Pieces
- Includes KTV Front Fender Flares (117447) KTV Side Skirts (117448) KTV Rear Fender Flares ( 117449) KTV Rear Wing Spoiler (117450)


Valued Pricing
Offering the best value.

Free shipping
to the lower 48 U.S. States.

Star Customer Service
Dedicated team at your side.