Free shipping to the lower 48 U.S. States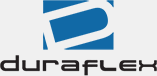 2003-2007 Infiniti G Coupe G35 Duraflex Circuit 75mm Fender Flares Kit (Sport version)- 8 Piece
$

1,481.00


Price: $

1,168.85
Installation Difficulty: Medium
Trim: 2DR
Material: FRP (Fiberglass Reinforced Plastics)
Part Number: 113283
Product Description:
2003-2007 Infiniti G Coupe G35 Duraflex Circuit 75mm Fender Flares Kit (Sport version)- 8 Piece - Includes Circuit Front Fender Flares (113037) Circuit Front Fender Flare Caps (113038) Circuit Rear Fender Flares (113034) Circuit Rear Fender Flare Caps (113035)

Valued Pricing
Offering the best value.

Free shipping
to the lower 48 U.S. States.

Star Customer Service
Dedicated team at your side.