Free shipping to the lower 48 U.S. States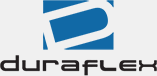 2003-2006 Mitsubishi Lancer Evolution 8 9 Duraflex V-Sport Rear Bumper Cover - 1 Piece (S)
$

430.00


Price: $

240.00
Installation Difficulty: Medium
Trim: ALL
Material: FRP (Fiberglass Reinforced Plastics)
Part Number: 107210
Product Description:
2003-2006 Mitsubishi Lancer Evolution 8 9 Duraflex V-Sport Rear Bumper Cover - 1 Piece (S)
Note: All Overstock products are sold on a first come, first serve basis. Overstock products are sold as is, and all sales are final. Overstock products may not be returned or exchanged.
Fits the following models: Fits All Models, Base Model, MR, Evo 8, Evo 9

Valued Pricing
Offering the best value.

Free shipping
to the lower 48 U.S. States.

Star Customer Service
Dedicated team at your side.